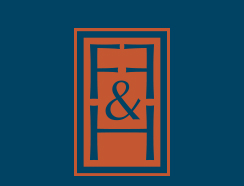 Farmer, Fuqua & Huff, P.C.
2435 N. Central Expressway
Suite 700
Richardson, TX 75080
(214) 473-8000
(214) 473-8007 (Fax)
Jennifer E. Fabila, CPA
A graduate of the Texas Tech University, Jennifer Fabila earned both a Bachelor of Business Administration in Accounting and Finance in 2001 and obtained her CPA license from the state of Texas in 2006. In addition to her audit experience with Farmer, Fuqua & Huff, P.C., Jennifer also has national firm experience. Real estate, employee benefit plans, non-profits and small businesses are some of the industries in which Jennifer has experience. Jennifer has also performed audits of publicly held companies as well as doing audits for the Department of Housing and Urban Development.
Jennifer is a member of the American Institute of Certified Public Accountants.