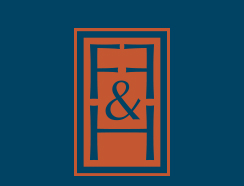 Farmer, Fuqua & Huff, P.C.
2435 N. Central Expressway
Suite 700
Richardson, TX 75080
(214) 473-8000
(214) 473-8007 (Fax)
Denise M. Kauf, CPA, CFE, CVA, CDFA
Litigation Director
Denise Kauf received a master's degree in accounting at the University of Texas at Dallas and obtained her CPA license from the State of Texas in 1993. Denise is also a graduate of the University of Nebraska where she earned a Bachelor of Business Administration degree with an emphasis in finance.
Denise earned the designation of Certified Valuation Analyst (CVA) by completing the certification process with the National Association of Certified Valuation Analysts (NACVA) in 2009. She also holds the Certified Divorce Financial Analysts (CDFA) designation.
Denise Kauf specializes in forensic accounting and business valuations in litigation matters and also provides tax related services.
Prior to joining the firm, Denise worked in the corporate finance and accounting field as a financial analyst and accounting/financial instructor.
Denise is a member of the American Institute for Certified Public Accountants, the National Association of Certified Valuation Analysts and the Institute for Divorce Financial Analysts.